Poison Arrow
If World War three is fought with nuclear weapons… World War four will be fought with bows and arrows. This is not your typical Valentine's romance
Buy Now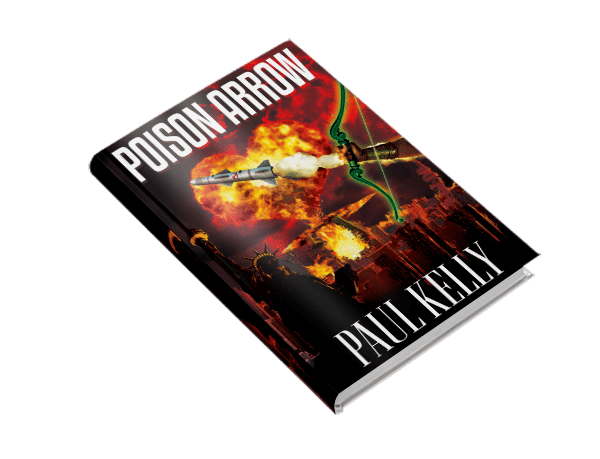 My Story
Paul Kelly is a freelance cartoonist, illustrator and comedy writer who has worked on comedy publications for over 20 years. During that time he has produced comedy scripts and artwork for adult publications: Zit, Scurvy Dog and Spit! comic. The latter, he went on to become editor. He also wrote for a successful comic strip in the Daily Star newspaper  called the Star Birds and was a comedy script writer for a weekend football fanzine also at the Daily Star.  He has had a solo artwork exhibition at the Royal Jersey Opera House and is kept busy on the corporate caricature circuit and private commissions. In his spare time he likes to indulge in his two main passions which are comedy and art. Going to comedy clubs and travelling the world to view renaissance art in all its glory.
Poison Arrow
New York magazine columnist Joy Gibson was searching for the answer to the eternal question: why are all the wrong people falling in love? After all, love is a choice surely… but what if it wasn't your choice? Unbeknown to Joy, hers and other mortals' choice is not an act of free will, but a will of the Gods. Or more importantly, one very vengeful God… Cupid.
Trapped in a prison in the bowels of Hades for thousands of years by an ancient curse, Cupid remains captive until one special broken hearted mortal shall set him free. Unfortunately,  when Joy is dumped by her fiancée and has her heart broken… Joy becomes the very key to unlock Cupid's prison.
On the rampage now, Cupid vows merciless vengeance upon mankind whom he blames for his incarceration and sets out to not only cleanse their hearts from the scourge of love with his poison arrows, but to destroy the entire world they live on by turning the most powerful arrows that humans possess against themselves… nuclear weapons.
Armed with only a bow and arrows borrowed from Cupid's brother Eros, Joy hunts Cupid through the riot-torn city of New York whilst hunted herself by gangs of armed Hells Angels who are all baying for her blood.
On her nightmare quest to unlock the alchemy of love, Joy encounters obese reality T.V. stars, psychotic Soviet Majors, randy royals in sex clubs and she finally finds out what the Hokey Cokey is really all about.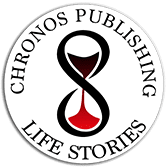 Chronos Publishing
Supporting new and established authors every step of the way